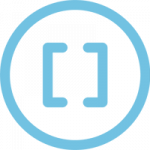 Our Social Justice pledge and
assistance offer
At Bisig Impact Group, we are committed to making our company and our community a better place for all. Unfortunately, we have all recently experienced several heartbreaking events that are creating a negative impact to this mission.
We see the lack of education around the COVID-19 virus, societal justice issues of violence, killings and racism against Black Americans and continued divisive rhetoric from leadership. While these events are difficult for many of us to process, we are inspired by the many individuals and organizations that have committed to stand with our Black communities to take action against these injustices.
During this turbulent time, we are committed to focusing on how we act as a company and what we DO– not what we simply talk/post about. To any individual or organization supporting social justice, we will continue to offer any Bisig Impact Group marketing, production or social media service to you at absolutely no cost.
We see you. We hear you. We stand with you and we want to help you.
Please reach out to us by email: [email protected]